sales & pr
Our contact list offers a wide variety of relationships with the most prestigious brands in the world and a select group of celebrities from different fields.
SPONSORING MANAGEMENT
Management of contracts, sponsorships, suppliers, license agreements, casting for ads, collaboration with production
MEDIA COPERATION
Agreement between complementary brands that are not competitors in order to join marketing and communication efforts.
BRAND CONTENT AND INVOLVEMENT
Generate content linked to a brand to connect  with consumers. The key is knowing how to understand the user's needs and give them what they need.
ACTIONS AND EVENTS
Planning, production and management of events and promotional activities organized by celebrities, clubs, institutions and companies.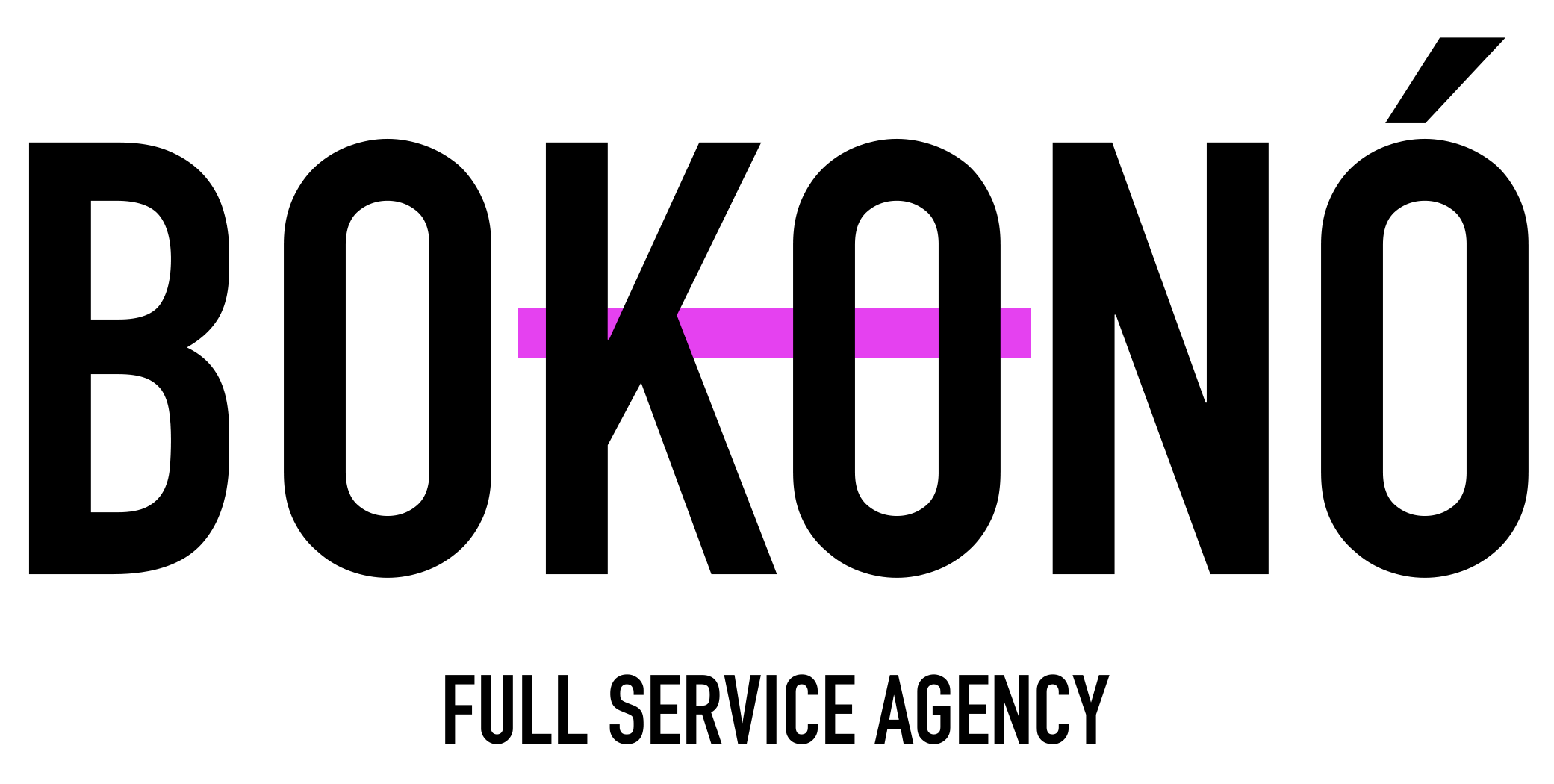 Bokonó Agency was born with the idea of ​​projecting nationally and internationally each of the companies to which Óscar Martos belongs, taking advantage of the existing knowledge and its business and creative trajectory. Its main function is based on the sale of products and services of all companies, thus optimized in noise.
Nowadays, the decisions are increasingly influenced by newspapers, magazines, social networks, blogs and other media. Sometimes this represents a challenge for companies to stand out, that's where VentClé comes in.
With PR and marketing strategies, Bokonó Agency is the perfect tool for your clients to have more options than ever regarding who they associate with.

Communication & Marketing
For press enquiries, please contact
For legal enquiries, please contact
Design by Ocuri Investments